One Way tote tanks for soap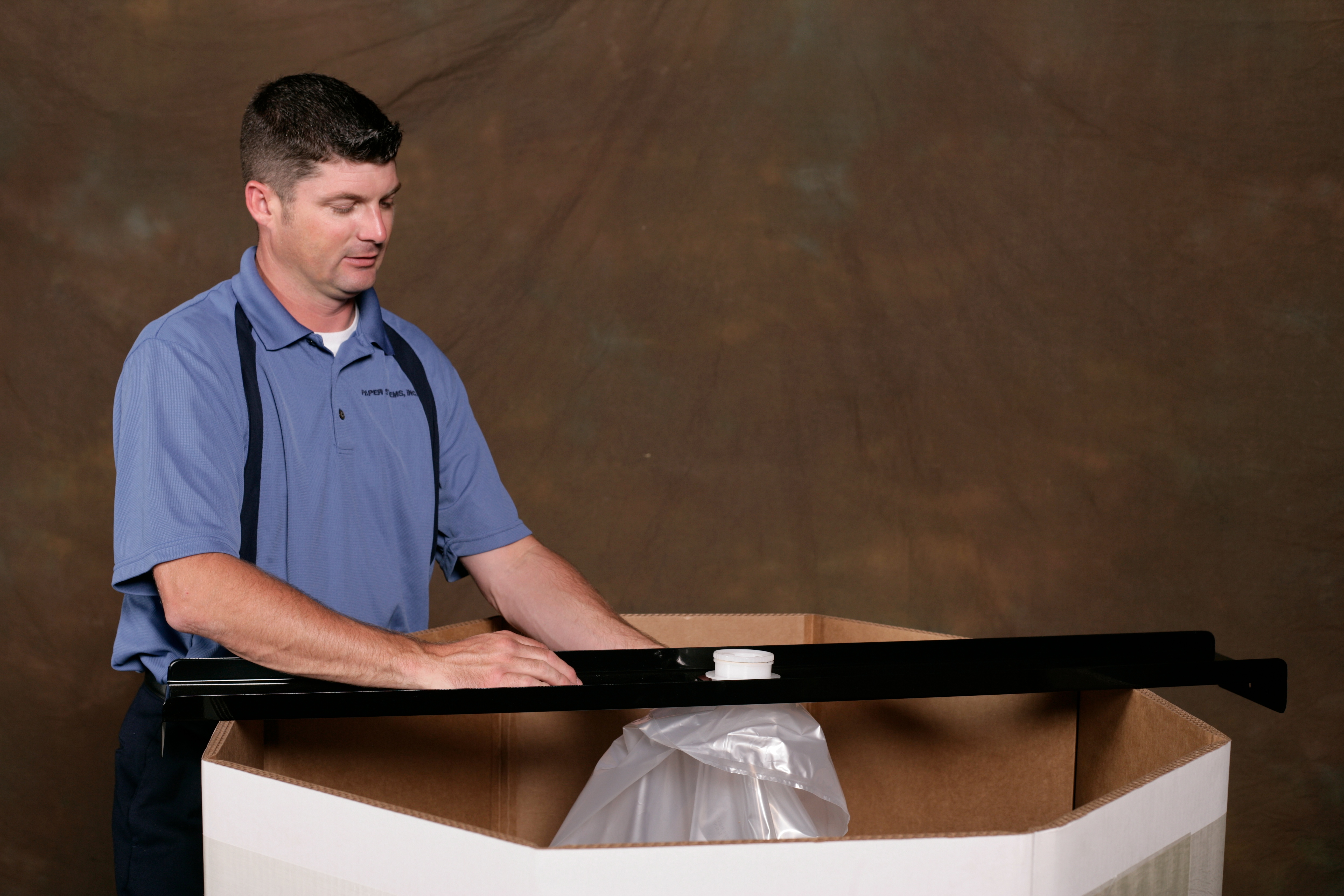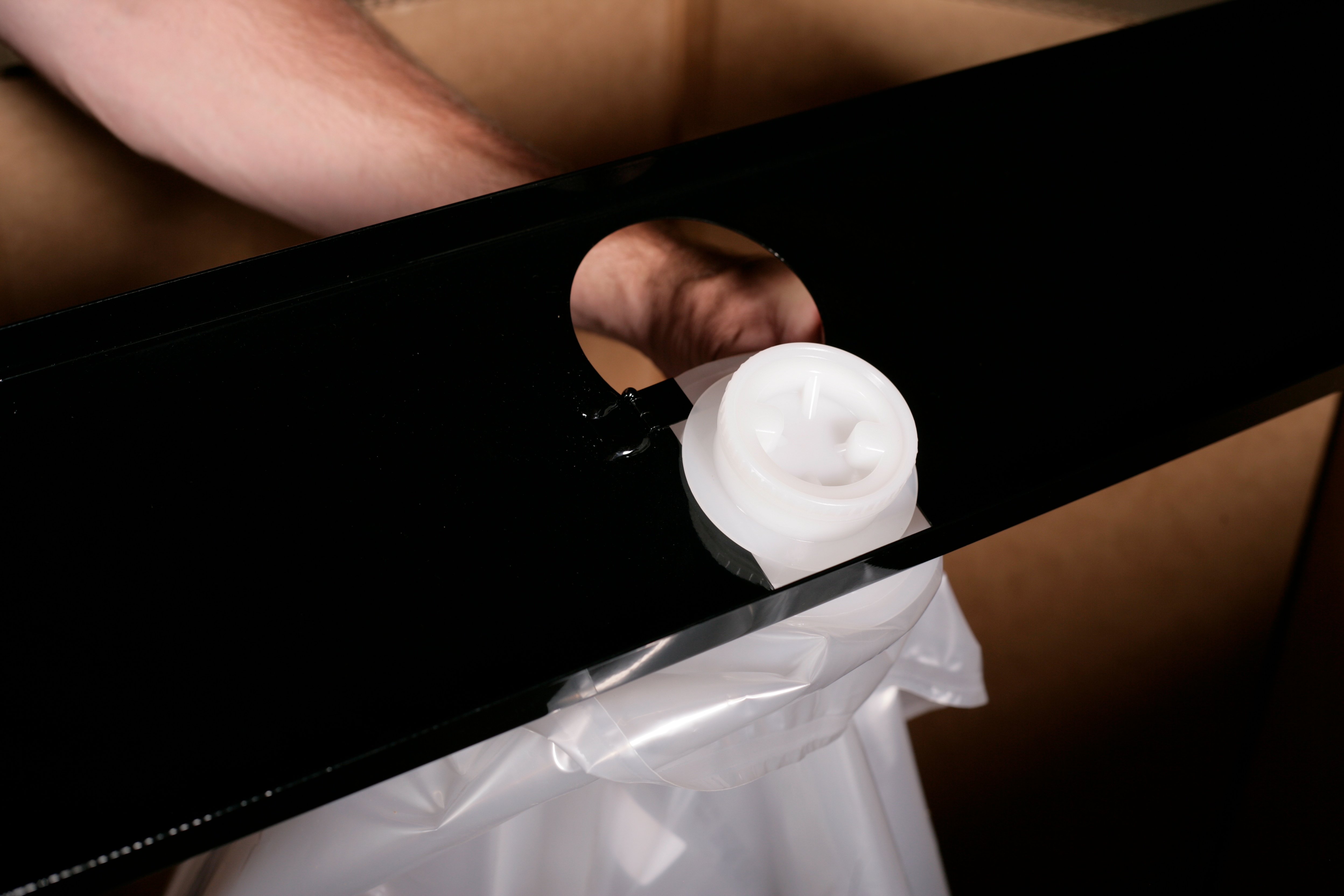 Filling EZ-BULK intermediate bulk container with 2" fill fitment on food grade inner bag liner is great for bulk liquid soap. Easy of use and ease of filling allow EZ-BULK to be the container of choice for soap processors and bulk soap consumers as well. Lighter tare weight allow you to ship more product and less packaging per truck load. In today's freight environment, all costs including freight costs matter to the bottom line. Average savings of over 20% in freight savings allow you to ship more product and deliver more value to your customers every day of the week.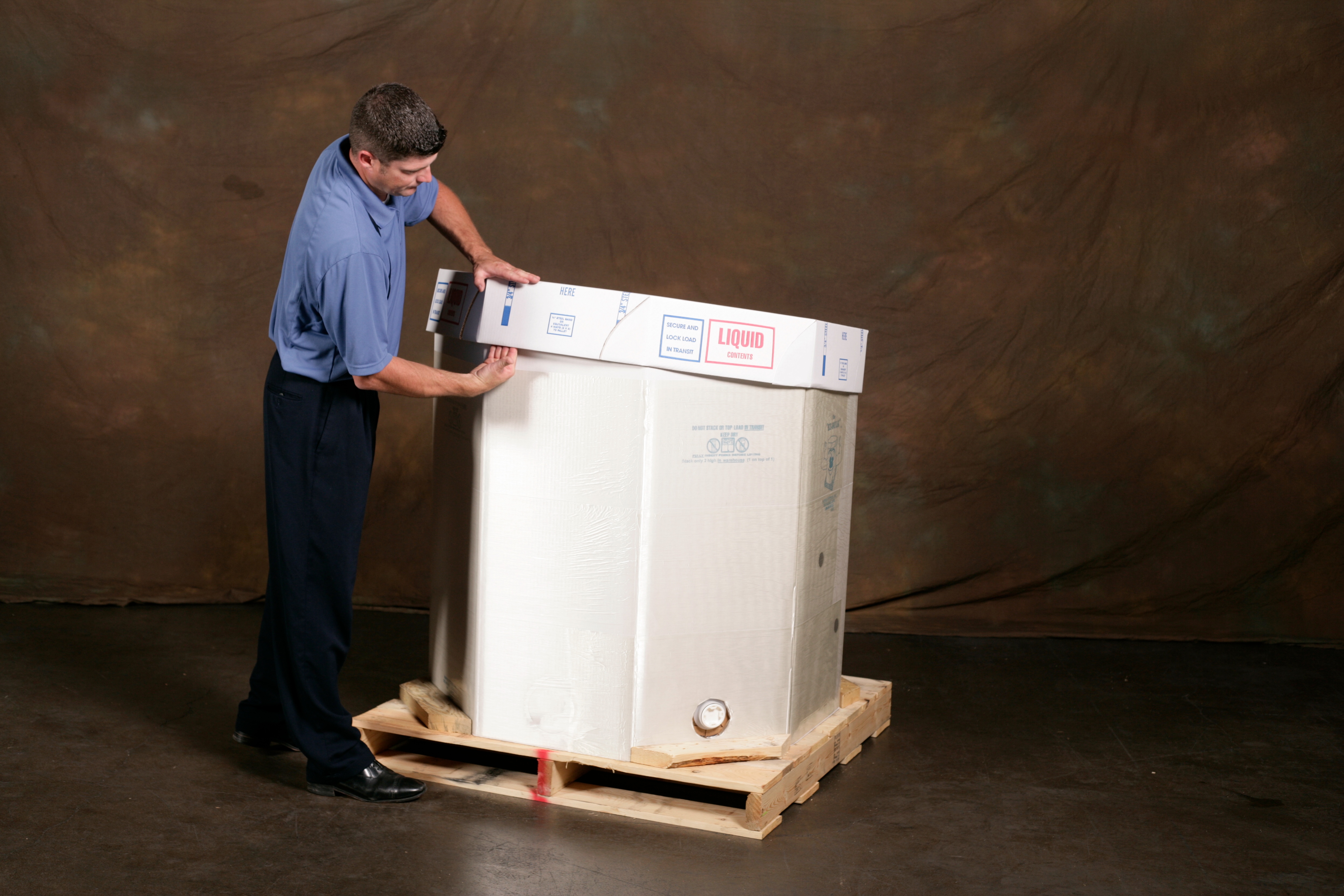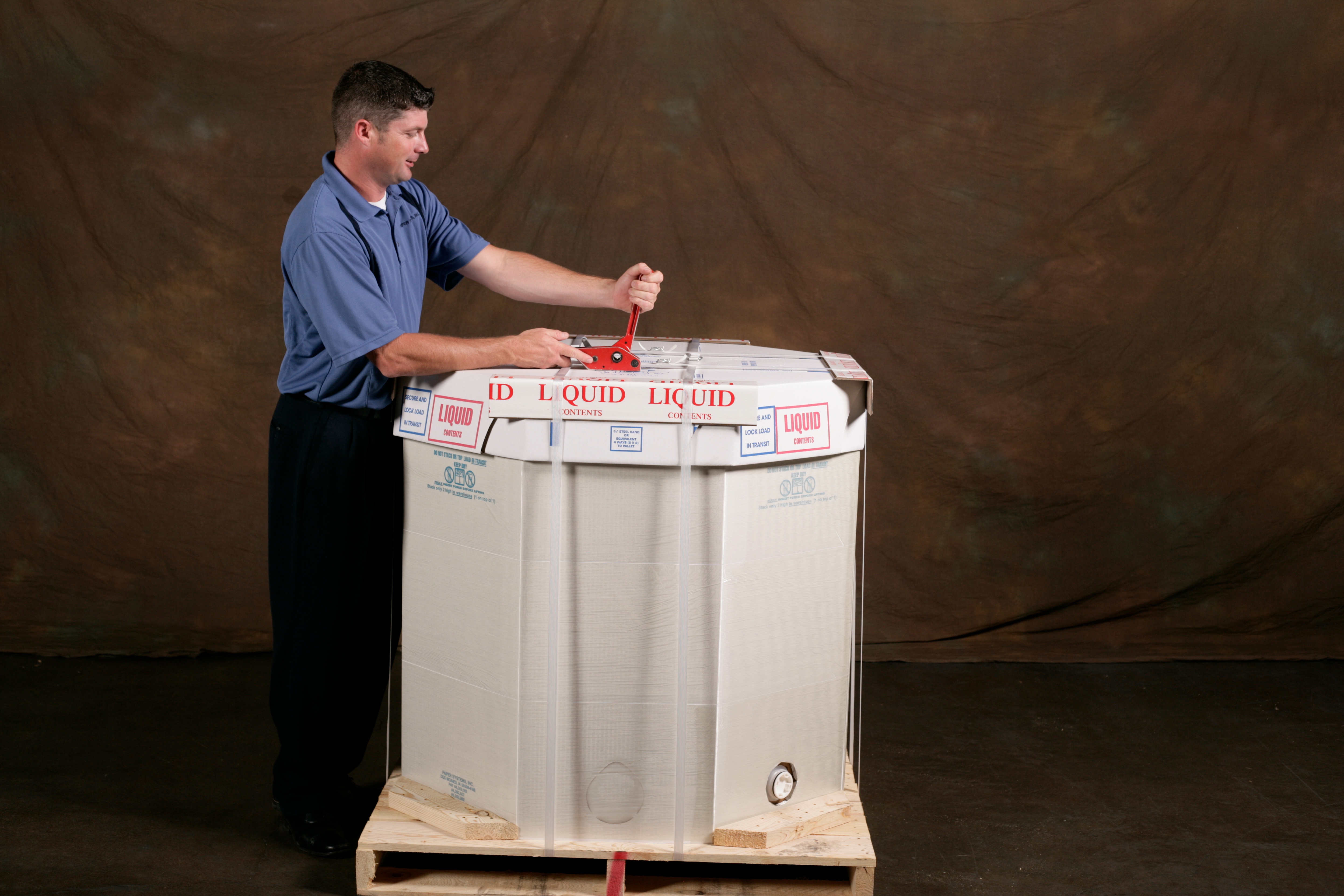 Final assembly and banding of the EZ-BULK liquid bulk tote for storage or shipment of bulk liquid soap. Recyclable and biodegradable bulk packaging solutions are more important now more than ever. EZ-BULK has been providing earth friendly packaging solutions for over 25 years both domestically and internationally. Lower your carbon footprint while increasing your profits through environmentally friendly bulk packaging. 55 gallon steel drums take up 1.5 skids worth of space while a 330 gallon EZ-BULK fits on 1 skid saving space, weight, freight, and time which all add to the bottom line of profitability for your company.
Paper Systems product lines of disposable totes and environmentally friendly bulk container solutions use renewable packaging solutions, "green" raw materials, while increasing your ability to positively recycle and to reduce overall waste within your company's operations. Less material or less packaging in a plant means less to dispose of out of your plant which means savings of time and labor for your production team. In today's markets, everyone has to work smarter, not harder so the more your packaging can do for you with less material or more environmentally friendly solutions the better your company will be in the long term.