Leaders in Liquid Bulk Packaging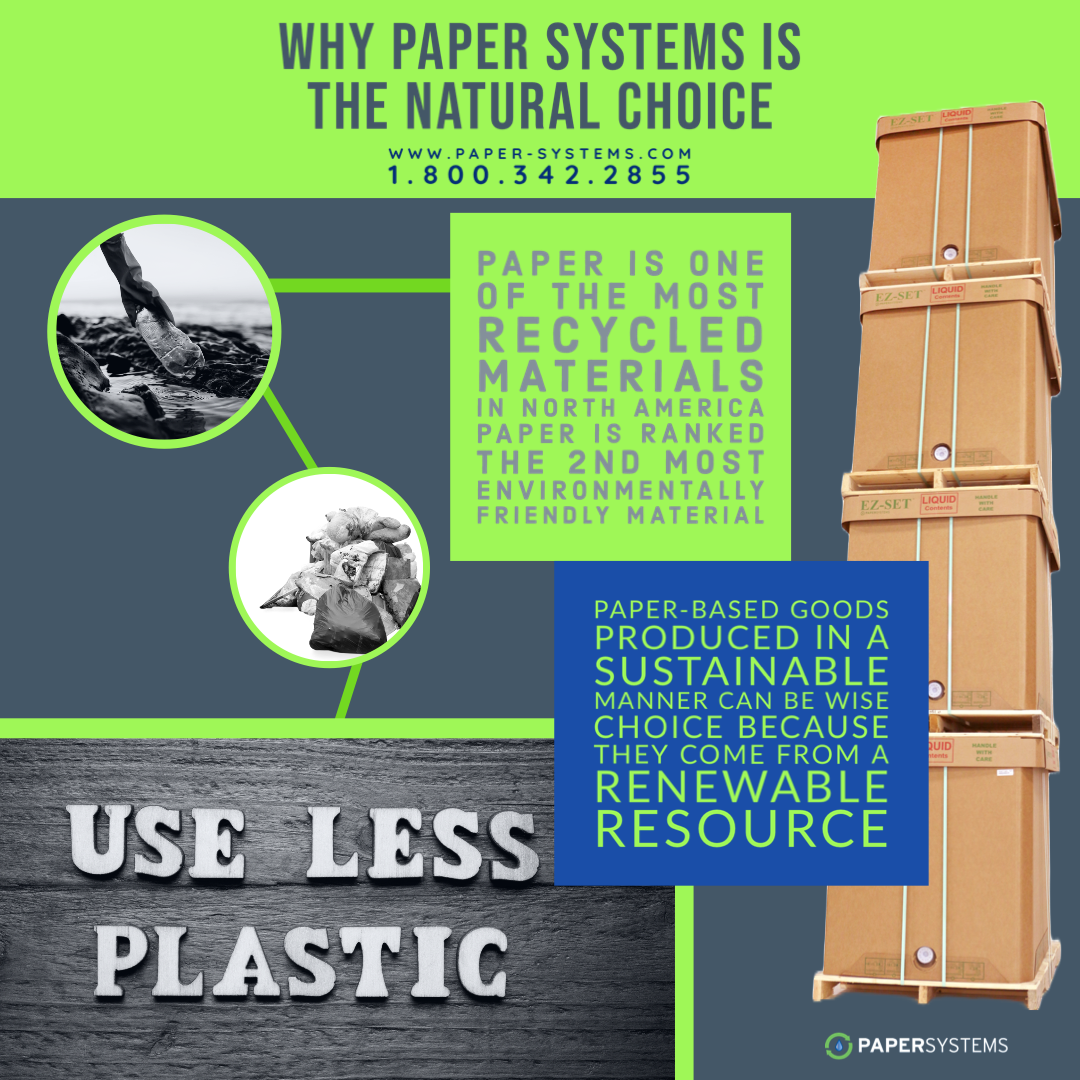 Paper Systems guarantees to lower your packaging costs up to 43%. Our EZ-Bulk Series liquid container saves on initial cost, warehouse space, inbound & outbound freight, and labor costs. The EZ-Bulk Tote System uses fewer raw materials in its design, immediately reducing cost.
Our products are recyclable and disposable, completely eliminating return freight costs while staying eco-friendly.
For more than 30 years, Paper Systems, Inc., a company based in the Midwest of the United States, has produced EZ-Bulk products to fulfill the needs of industrial users for liquid bulk solutions. We pay attention to what our consumers have to say and incorporate it into our product innovations.
We want to work with you to find the best solutions for your needs. And we don't just think paper. We will use whatever material best suits the liquid bulk container application.
Because of our customer-first philosophy, we've become a trusted resource in the liquid bulk packaging industry. If you have questions or need special applications, we'll work with you to find solutions person to person.